Below is a countdown clock for our next live-stream YouTube video and the schedule for the new live webinars we are hosting. Our next YouTube Live-streaming video will be Friday @ 12:30 pm EST (February 3, 2023).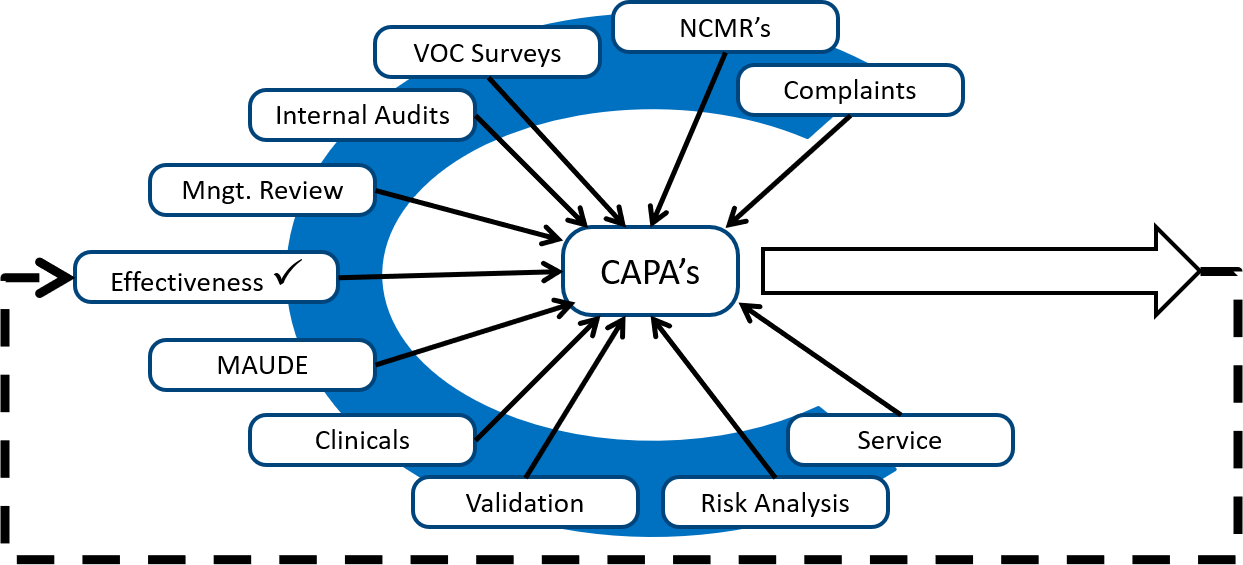 The topic for February 3, 2023 will be "What is a CAPA?"
If everyone can answer this simple question,
why are you having trouble with your CAPA process?
When I teach courses on the CAPA process, 100% of the people can tell me what the acronym CAPA stands for. If everyone understands what a CAPA is, why is the CAPA process the most common source of FDA 483 inspection observations and auditor nonconformities?
When an FDA inspector reviews your CAPA process, the inspector uses a four-step process starting with your procedure. Then the inspector requests your CAPA log. Next, the inspector samples CAPA records, and finally, the inspector will request training records. Most of the 483 inspection observations identify one of the following seven problems:
the procedure is inadequate

records are incomplete

actions planned did not include corrections

actions planned did not include corrective actions

actions planned were not taken or delayed

training is inadequate

actions taken were not effective
Auditors using the process approach request documents beyond the four items that the FDA inspectors review:
inputs to the CAPA process

computer resources used to manage the CAPA process

the effectiveness of training and competency

metrics for the CAPA process
Even though auditors use a more comprehensive process for evaluating the CAPA process, the same seven nonconformities are identified by auditors and inspectors.
If we know exactly what auditors and inspectors will look at, why do so many companies have problems with CAPAs?
Please join us during our weekly YouTube live-streaming session on Friday, February 3, 2023, if you want to learn how to fix your CAPA process.
In addition to the webinars available for purchase on this page, you can also watch videos that we have posted on our YouTube channel. If you are a channel subscriber, you will receive automatic notifications of new YouTube postings on our channel by clicking on the notification bell. The time remaining until our YouTube live-streaming video is shown below, and please don't forget to email Rob your questions at rob@13485cert.com.
If you want to be notified of new webinars another way, including the paid webinars that we do not post on our YouTube channel, please subscribe to our email webinar notification list using the form below:
The following is a list of quality and regulatory training webinars that are available for on-demand purchase from this website. If you subscribe to our email notification list using the form on the right, we will notify you by email of any new webinars when we add them to this page. You can also suggest new topics by submitting your idea to the Suggestion Box.
Free Download Webinars (Don't forget to subscribe to our

YouTube Channel

)