You should never blindly copy a competitor's IFU, but do you know how to write instructions for use (IFU)? This webinar will teach you how.
Never blindly copy your competitor's Instructions for Use (IFU)
Copying is easy, and the US FDA's substantial equivalence requirements for 510(k) clearance encourage company's to copy competitor products. However, most new medical devices include small differences which are intended to be improvements over the current state-of-the-art that is available from competitors. Therefore, even though the FDA may require you to match the wording for the indications for use of a competitor product, you should not make the mistake of extrapolating the requirements for indictions for use to also include your instructions for use (IFU).
Instructions for Use (IFU) should include a detailed description of your device–including identifying the differences between your medical device and competitor products or previous versions of your own device. In addition, labeling requirements are constantly changing. ISO 15223-1 now includes new symbols and the standard for "information supplied by the manufacturer" (EN ISO 20416:2021) was released. There are also updated regulatory requirements. There may even be new guidance documents specifying warnings, precautions, and contraindications that you must include in your instructions for use (IFU). These requirements may be applicable to your device, but they may not be applicable to your competitors or your competitor may not have updated their labeling to the new requirements yet.
This is how you should manage the process for writing instructions for use (IFU)
When you write instructions for use (IFU), you need a systematic process for creating and organizing the content and format of the IFU. We are updating our procedure; SYS-030, Labeling Procedure; to include the latest labeling requirements. The new procedure includes and updated template and labeling checklists for each market. However, to supplement the procedure we created this webinar in order to help manufacturers systematically develop the content and format for their instructions for use.
EN ISO 20417:2021 Medical Devices – Information to be supplied by the manufacturer
The EN ISO 20417:2021 standard supersedes EN 1041:2008+A1:2013. This standard provides guidance for medical device manufacturers regarding the format and content for instructions for use (IFU) provided by the manufacturer to users and patients. This webinar will review the requirements in this new EN standard as well as regulatory requirements for the instructions for use (IFU) found in the following regulations:
US FDA  – 21 CFR 801

Canada – SOR 98/282, Section 21 and 22

Europe – Regulation 2017/745, Annex I, 23.1-23.4
How to write Instructions for Use (IFU) Webinar
You can register for participation in the live presentation of this training webinar for a cost of $64.50. You will receive: 
a link for login to the live webinar via Zoom

a native slide deck for the

webinar (30+ slides)

a link to download a recording of the live webinar (~1 hour in duration)
This live webinar includes ~60 minutes of presentation slides and 10-15 minutes of answering questions submitted to through the live chat window or verbally. The presentation explains how to document design changes prior to design transfer, during design transfer and after the product has been commercially launched. After you update your procedure for design changes, you can show the recording of this webinar to your design and development team to ensure that design and development documentation is compliant and updates are efficiently maintained. All deliveries of content will be sent via Aweber emails to confirmed subscribers.
Q&A related to Instructions for Use (IFU)
If you have any questions regarding how to write instructions for use (IFU) or EN ISO 20417:2021, please email me at rob@13485cert.com. I will use your questions as material for webinars and future blogs. If you have company-specific questions, please send me a request to set up a private call to discuss your specific issues.
How to write Instructions for Use (IFU) – available for $129.00
How to write Instructions for Use (IFU) Webinar
This one-hour webinar explains how to systematically write instructions for use (IFU) for your medical device. The webinar was hosted on February 28, 2022, and anyone purchasing the webinar after that date will receive a link to a recording.
The updated labeling procedure includes a copy of our updated template for Instructions for Use (IFU) – TMP-006 and updated labeling checklists for the US FDA, Canada, and European requirements.
VIEW OUR PROCEDURES – CLICK HERE OR IMAGE BELOW:
About the Instructor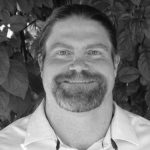 Robert Packard is a regulatory consultant with 25+ years of experience in the medical device, pharmaceutical, and biotechnology industries. He is a graduate of UConn in Chemical Engineering. Robert was a senior manager at several medical device companies—including the President/CEO of a laparoscopic imaging company. His Quality Management System expertise covers all aspects of developing, training, implementing, and maintaining ISO 13485 and ISO 14971 certifications. From 2009 to 2012, he was a lead auditor and instructor for one of the largest Notified Bodies. Robert's specialty is regulatory submissions for high-risk medical devices, such as implants and drug/device combination products for CE marking applications, Canadian medical device applications, and 510(k) submissions. The most favorite part of his job is training others. He can be reached via phone at 802.258.1881 or by email. You can also follow him on Google+, LinkedIn, or Twitter.