This risk management training webinar explains the 7 deviations in EN ISO 14971:2012 and summarizes changes coming in 2019 and 2020.
Risk Management Training – What's new in the 2018 draft?
In July 2018, TC210 released a new draft version of the risk management standard: ISO/DIS ISO 14971. This new version was not intended to change the ISO 14971 risk management process, but it was intended to provide guidance on how to implement ISO 14971. The new draft also attempts to clarify some items in the 2007 version of the standard. The big questions remaining are:
Will the new version eliminate the 7 deviations identified in EN ISO 14971:2012?

How should you document your risk analysis for compliance with Regulation (EU) 2017/745?
When is the risk management training webinar?
This webinar was recorded as a Zoom session on October 19, 2018. However, anyone that purchases this webinar will receive a link for downloading a recording of that session. Purchasers of this webinar will also receive a copy of the native slide deck. In order to register, click on the links below.
Register for the Risk Management Training Webinar for $129.00 (USD)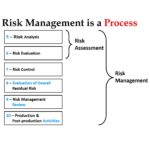 Risk Management Training Webinar – Updated for 2018
The risk management training webinar is being completely rewritten to address changes proposed in the new draft of ISO 14971 (i.e., ISO/DIS 14971) that was released in July 2018 and European requirements for compliance with Regulation (EU) 2017/745. The webinar will be live on October 19, but it will be recorded for anyone that is unable to participate in the live session.
EXAM – Implementing a Risk Management Process Compliant with ISO 14971
This is a 10 question quiz with multiple choice and fill in the blank questions. The completed quiz is to be submitted by email to Rob Packard as an MS Word document. Rob will provide a corrected exam with explanations for incorrect answers and a training effectiveness certificate for grades of 70% or higher.
Implementing a Risk Management Process Compliant with ISO 14971 webinar recording is a must have resource guide on the critical aspects of this topic.
This risk management training webinar provides a comprehensive review of a range of topics, such as: definitions of basic terminology, the top 5 risk management mistakes and what to look for when conducting an audit. 
This risk management training webinar also reviews each of the seven deviations identified in EN ISO 14971:2012 and discusses future deviations resulting from implementation of Regulation (EU) 2017/745:
Top 5 Mistakes shared during risk management training
Top 5 Risk Management Mistakes:
Not reading the Annexes at the end of ISO 14971

Using Annex C, Questions 1-34 as your only form of Hazard Identification

Using only some of the tools in Annex G (e.g., only FMEA)

Too much energy spent during design upon identifying P1 vs. P2 (see Figure E1, Annex E)

Not updating risk management documentation continuously
VIEW OUR RISK MANAGEMENT PROCEDURE
CLICK HERE OR IMAGE BELOW:
About Your Instructor
Robert Packard is a regulatory consultant with ~25 years experience in the medical device, pharmaceutical and biotechnology industries. He is a graduate of UConn in Chemical Engineering. Robert was a senior manager at several medical device companies—including President/CEO of a laparoscopic imaging company. His Quality Management System expertise covers all aspects of developing, training, implementing, and maintaining ISO 13485 and ISO 14971 certification. From 2009-2012, he was a lead auditor and instructor for one of the largest Notified Bodies. Robert's specialty is regulatory submissions for high-risk medical devices, such as implants and drug/device combination products for CE marking applications, Canadian medical device applications and 510(k) submissions. The most favorite part of his job is training others. He can be reached via phone 802.258.1881 or email. You can also follow him on Google+, LinkedIn or Twitter.