This webinar explains best practices for generating a design history file (DHF) for compliance with 21 CFR 820.30j and ISO 13485:2016, Clause 7.3.10.
This presentation includes specific documentation updates to comply with ISO 13485:2016 that was released on March 1, 2016 and how to integrate your design process with preparation of regulatory submissions such as a 510k or CE Marking submission.
Design History File (DHF) for 21 CFR 820.30j compliance
The most frequent category of FDA Form 483 inspection observation is design controls (i.e., 21 CFR 820.30). There are 10 different sections of the design controls requirement. Manufacturers that do not have design controls in place will frequently receive multiple observation findings during the same inspection–all related to design controls. The most common design control observations are:
A procedure for design and development has not been established in accordance with 21 CFR 820.30a

A procedure for design transfer has not been established in accordance with 21 CFR 820.30h

A procedure for design changes has not been established in accordance with 21 CFR 820.30i

A design history file (DHF) has not been established in accordance with 21 CFR 820.30j
If a manufacturer has no procedure for design controls, then the manufacturer could receive 4 different observations on FDA Form 483.
ISO 13485:2016 Requirements for Design Files
On March 1, 2016 the 2016 version of ISO 13485 was released. The new version of the Standard now requires procedures for design transfer, design changes and design and development files in an effort to be harmonized further with US regulatory requirements. Therefore, this presentation was created to specifically identify changes needed to your design controls procedure in order to comply with the latest version of the Standard.
Design History File (DHF) Webinar
You can purchase a recording of this training webinar for a cost of $129. You will receive: 
a native slide deck for the

webinar (31 slides)

a link to download a recording of the live webinar (1:15)
This webinar included 50 minutes presentation and 25 minutes of answering questions submitted to through the live chat window. The presentation explains what needs to be included in your procedures for design and development, and how / when to create a design history file (DHF). After you create a procedure, you can show the recording of this webinar to your design and development team to ensure that design and development documentation is compliant and updates are efficiently maintained. All deliveries of content will be sent via AWeber emails to confirmed subscribers.
Do you have questions about design history files?
If you have any generic questions about creating a design history file or the new ISO 13485:2016 requirements for a design and development file, please email me at rob@13485cert.com. I will use your questions as material for webinars and future blogs. During live webinars you are only be able to submit questions via the chat box. If you have company-specific questions, please send me a request to set-up a private call to discuss your specific issues.
Design History File (DHF) Webinar available for $129.00:
Design History File (DHF) Webinar
Access to a live webinar, native slide deck for this live webinar and a link to download a recording of the live webinar after the live event.
Exam and Training Certificate available for $49.00:
Exam - Design History File
This is a 10 question quiz with multiple choice and fill in the blank questions. The completed quiz is to be submitted by email to Rob Packard as an MS Word document. Rob will provide a corrected exam with explanations for incorrect answers and a training effectiveness certificate for grades of 70% or higher.
VIEW OUR PROCEDURES – CLICK HERE OR IMAGE BELOW:
About Your Design History File Webinar Instructor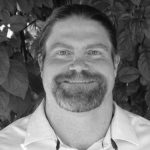 Rob Packard is a regulatory consultant with 30 years experience in the medical device, pharmaceutical and biotechnology industries. He is a graduate of UConn in Chemical Engineering. Rob was a senior manager at several medical device companies—including President/CEO of a laparoscopic imaging company. His Quality Management System expertise covers all aspects of developing, training, implementing, and maintaining ISO 13485 and ISO 14971 certification. From 2009-2012, he was a lead auditor and instructor for one of the largest Notified Bodies. Rob's specialty is regulatory submissions for high-risk medical devices, such as implants and drug/device combination products for CE marking applications, Canadian medical device applications and 510(k) submissions. The most favorite part of his job is training others. He can be reached via phone 802.281.4381 or email. You can also follow him on Google+, LinkedIn or Twitter.