You should never use your document control process for design changes. This design changes webinar explains how to control design changes.
Never Use Your Document Control Process for Design Changes
Never use your document control process for approval of design changes. Your document control process should only be used for controlling changes to quality system procedures, such as your training procedure or your management review procedure. The review and approval of these types of documents are very simple and your emphasis should be on efficiency. For the document control process, we use our Document Control Procedure (SYS-001), then we enter the document change notice in our DCN Log (LST-002), we document the approval of the change on a Document Change Notice (DCN) or FRM-001, and then we update our Master Document List (i.e. LST-001).
This is how your design change control process should work
When you make changes to the design of your device, the manufacturing process, or even the supplier, you need a more rigorous process for controlling these design changes. For this process we use our Change Control Procedure (SYS-006), then we enter the change notice in our CN Log (LST-009), we document the approval of the change on a Change Notice (CN) or FRM-006, and then we update our DMR/TF Index (FRM-040). The details of the design change control process are more complex because design changes also affect other documentation.
For example, you may need to update your approved supplier list, you may need to change your work instruction for final inspection, you may need to update your risk management file, you might even need to submit an updated Technical File to your Notified Body for review and approval prior to CE Marking the revised design of your device. We have noticed that many of our clients are incorrectly using the DCN process instead of the CN process to control design changes. Therefore, we are updating our procedure for Change Control (SYS-006) to explain how to properly complete FRM-012, and we are hosting this training webinar to help you learn how to use the updated procedure and the associated forms.
ISO 13485:2016 Requirements
The ISO 13485:2016 standard requires procedures for design transfer, design changes, and design and development files in an effort to be harmonized further with US regulatory requirements. This webinar will address the requirement for design changes, but it will also address requirements for Canadian Medical Devices Regulations (i.e. license amendments) and notification of significant changes to Notified Bodies for CE Marking and MDSAP.
Design Changes Webinar
You can download the recording of this training webinar for a cost of $129. You will receive: 
a native slide deck for the

webinar (37 slides)

a link to download a recording of the live webinar (57 minutes in duration)
This live webinar was hosted on January 20, 2022. The webinar includes 48 minutes of presentation slides and 9 minutes of answering questions submitted to through the live chat window and verbally. The presentation explains how to document design changes prior to design transfer, during design transfer and after the product has been commercially launched. After you update your procedure for design changes, you can show the recording of this webinar to your design and development team to ensure that design and development documentation is compliant and updates are efficiently maintained. All deliveries of content will be sent via Aweber emails to confirmed subscribers.
Q&A Regarding Design Changes Webinar
If you have any questions regarding the design changes webinar or ISO 13485:2016 requirements for design changes, please email me at rob@13485cert.com. I will use your questions as material for webinars and future blogs. If you have company-specific questions, please send me a request to set up a private call to discuss your specific issues.
Design Changes Webinar (Updated for 2022) available for $129:
Design Changes Webinar (Updated for 2022)
This webinar training is a 2022 update related to our procedure for Change Control (SYS-006). We added guidance on how to complete FRM-012 for design changes, how to update your DMR Index, and how to maintain your TF Index in accordance with European, Canadian, and US FDA regulations. The previous version primarily explained how to update the DMR Index for US FDA regulation. Recent feedback from NB auditors and MDSAP auditors is the primary motivator for these updates. This webinar will also include guidance on notification of significant changes to regulators.
VIEW OUR PROCEDURES – CLICK HERE OR IMAGE BELOW:
About the Author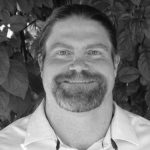 Robert Packard is a regulatory consultant with 25+ years of experience in the medical device, pharmaceutical, and biotechnology industries. He is a graduate of UConn in Chemical Engineering. Robert was a senior manager at several medical device companies—including the President/CEO of a laparoscopic imaging company. His Quality Management System expertise covers all aspects of developing, training, implementing, and maintaining ISO 13485 and ISO 14971 certifications. From 2009 to 2012, he was a lead auditor and instructor for one of the largest Notified Bodies. Robert's specialty is regulatory submissions for high-risk medical devices, such as implants and drug/device combination products for CE marking applications, Canadian medical device applications, and 510(k) submissions. The most favorite part of his job is training others. He can be reached via phone at 802.258.1881 or by email. You can also follow him on Google+, LinkedIn, or Twitter.