This is a 90-minute training webinar about 21 CFR 820 where you will learn the FDA quality system regulation for medical device manufacturers.
What is 21 CFR 820?
21 CFR Part 820 is the FDA Current Good Manufacturing Practice (CGMP) regulation which became effective on December 18, 1978. The regulations ensure that medical devices distributed in the US market are designed and developed with adequate procedures, people are trained, and quality records are maintained. In 1990, the FDA revised of the CGMP regulation to add the requirement for design controls (i.e., 21 CFR 820.30) authorized by the Safe Medical Devices Act. The revised regulation was released in 1996, and it is referred to as the Quality System Regulations (i.e., QSR). Title 21 is the section of the Code of Federal Regulations (i.e., CFR) reserved for the Food and Drug Administration (i.e., FDA) regulations.
Is this training webinar up-to-date?
The training webinar includes the current FDA quality system requirements from 21 CFR 820. This presentation was originally recorded on February 17, 2014. The presentation was updated and recorded again on November 5, 2019, because the FDA was planning to modernize the quality system regulations (i.e., 21 CFR 820). However, the Covid-19 Pandemic delayed the FDA's plans. The only official change to 21 CFR 820 since 2019 is a minor rewording of the "Exceptions and Variances" section 21 CFR 820.1(e) copied below with redlines.
When is the FDA expected to change from 21 CFR 820 to ISO 13485?
The FDA planned to transition the quality system requirements from 21 CFR 820 to the adoption of ISO 13485:2016 by reference. The transition was planned for 2020, but the Covid-19 global pandemic delayed the implementation. The FDA finally published a proposed rule for the change on February 3, 2022. The FDA planned to implement amended regulations within 12 months, but the consensus of the device industry is that a transition of several years would be necessary.  The final rule has not been published by the FDA, and the transition timeline is not yet decided.
How to Get Notification of Changes to 21 CFR 820
To keep up to date on the FDA transition to ISO 13485, please subscribe to our blog and our YouTube channel. We will post updates in both places in real time.
Webinar Topics include:
Why you don't "pass" an

FDA inspection

12 of the 32 regulatory requirements which cause most of

483s

The list of 23 required procedures in the Quality System regulation

3 ways to avoid Warning Letters

Why you need a separate glossary for your Quality System.

Why creating your own definitions is a bad idea…and much more
90-minute Webinar Recording & 51-slide Native Slide Deck for $64.50:
21 CFR 820 Training Webinar Updated November 5, 2019
This 90+minute webinar recording, 21 CFR 820-A Roadmap to FDA Compliance, is a must have "insider's guide" of tips, examples and advice for specific areas where FDA inspectors will focus their inspection efforts related to the 31 sections of the 21 CFR Part 820 Quality System regulation.
20-Question Exam and Training Certificate available for $19.95:
Training Effectiveness Exam for 21 CFR 820 Webinar
21 CFR 820-A Roadmap to FDA Compliance - EXAM
VIEW OUR PROCEDURES – CLICK HERE OR IMAGE BELOW:
About Your Instructor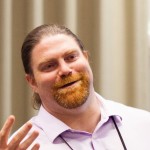 Rob Packard is a regulatory consultant with ~25 years of experience in the medical device, pharmaceutical, and biotechnology industries. He is a graduate of UConn in Chemical Engineering. Rob was a senior manager at several medical device companies—including the President/CEO of a laparoscopic imaging company. His Quality Management System expertise covers all aspects of developing, training, implementing, and maintaining ISO 13485 and ISO 14971 certifications. From 2009-2012, he was a lead auditor and instructor for one of the largest Notified Bodies. Rob's specialty is regulatory submissions for high-risk medical devices, such as implants and drug/device combination products for CE marking applications, Canadian medical device applications, and 510(k) submissions. The most favorite part of his job is training others. He can be reached via phone at +1.802.281.4381 or by email. You can also follow him on Google+, LinkedIn, or Twitter.