The "Are Your Suppliers Qualified?" webinar reviews best practices for evaluating a supplier, qualifying suppliers, and gathering information.
This webinar was hosted live in 2013 and 2016. The 3rd edition was hosted live on June 25, 2020. We also will be releasing a book on Amazon in August related to remote auditing. Anyone that has purchased this webinar previously will receive free access to the updated webinar. The updated webinar will automatically come with a new Supplier Questionnaire (FRM-004) (a.k.a. – Supplier Survey), in Excel spreadsheet format, that includes questions to help evaluate if a supplier can support remote audits and if personal protective equipment (PPE) is required. We are releasing a new Supplier Questionnaire (FRM-004). The questionnaire is sold only with the updated webinar as a bundle for $129.
Are your suppliers qualified? Webinar for $129: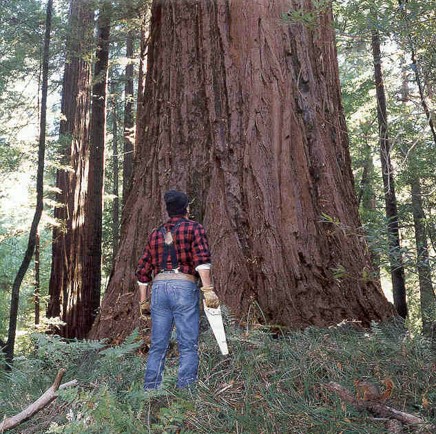 Are Your Suppliers Qualified? Live Webinar June 25, 2020 @ 11 am EDT
This webinar is intended to teach personnel involved in your supply chain how to qualify new suppliers. A link to download the recording is delivered via AWeber in an email. This webinar will be updated on June 25, 2020. The updated webinar will also automatically come with a new Supplier Questionnaire (FRM-004).
Exam and Training Certificate available for $49:
EXAM – Are your Suppliers Qualified
This is a 10 question quiz with multiple choice and fill in the blank questions. The completed quiz is to be submitted by email to Rob Packard as an MS Word document. Rob will provide a corrected exam with explanations for incorrect answers and a training effectiveness certificate for grades of 70% or higher.
Ancient Supplier Qualification Tools
Auditors and inspectors will ask you, "Are your suppliers qualified?" This is a horrible question. Would anyone answer this question with a "No." Every manufacturer in the healthcare industry is required to document a process for making sure suppliers are qualified and the ongoing evaluation of those suppliers. Unfortunately, many companies are using the same ancient tools that were developed 50 years ago, and they expend a lot of resources with zero value from their efforts.
Supplier qualification and evaluation should not be a necessary evil for the sake of regulatory compliance. These activities should be strategic. The supplier quality activities should be cross-functional and be a source of competitive advantage for manufacturers. How are your suppliers qualified? Is the right audit question to ask? Auditors always claim to "add value." How many supplier audits actually do this?
There are no specific rules and regulations on how supplier qualification and evaluation are done. The only requirement is that your company shall have a procedure, do it, and keep records. If you really want a gold star, your process should be risk-based.
There are dozens of popular tools that are recycled throughout this industry—such as the all-mighty "Supplier Survey" and the requirement for ISO Certification. Don't recycle these tools. Develop your own tools that are specific to your company's needs. As a starting point, we provide our new supplier questionnaire template (FRM-004).
Are Your Suppliers Qualified? Prove It-Webinar Recording covers:
How to Qualify a Supplier

How to Build Effective Supplier Surveys

Best Practices in Supplier Evaluation

Allocation of Supplier Quality Personnel

Prioritizing Supplier Audits

Qualifying Suppliers without an ISO Certificate
Who should attend?
Senior management,

Supplier Quality,

Purchasing, and

Quality Assurance.
Other Resources
You may also be interested in our procedure for Supplier Quality Management (SYS-011). That procedure includes the following documents:
Supplier Quality Management (SYS-011)

Approved Supplier List (LST-003)

Supplier Evaluation Report Template (TMP-002)

Supplier-Internal Audit Report Template (TMP-003) 

New Supplier Approval Request Form (FRM-005)

Supplier Nonconformity Report Form (FRM-006)

Supplier Quality Agreement (FRM-037)

Supplier Nonconformity Report (SNCR) Register (LST-004)
VIEW OUR PROCEDURES – CLICK HERE OR IMAGE BELOW:
About Your Instructor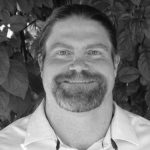 Rob Packard is a regulatory consultant with 30 years of experience in the medical device, pharmaceutical, and biotechnology industries. He is a graduate of UConn in Chemical Engineering. Robert was a senior manager at several medical device companies—including President/CEO of a laparoscopic imaging company. His Quality Management System expertise covers all aspects of developing, training, implementing, and maintaining ISO 13485 and ISO 14971 certifications. From 2009 to 2012, he was a lead auditor and instructor for one of the largest Notified Bodies. Robert's specialty is regulatory submissions for high-risk medical devices, such as implants and drug/device combination products for CE marking applications, Canadian medical device applications, and 510(k) submissions. The most favorite part of his job is training others. Specialties: CE Marking, Canadian Medical Device Applications, Post-Marketing Activities, Supplier Quality, CAPA, Risk Management, Auditing, Sterilization Validation, Lean Manufacturing, Silicone Chemistry, Extrusion, Bioprocess Engineering, and Strategy. He can be reached via phone at 802.258.1881 or email. You can also follow him on Google+, LinkedIn, or Twitter.