This management review webinar is an example of the ISO 13485:2016 updated procedures and training webinars you can download from Medical Device Academy.
The advice in this management review webinar is intended to keep senior management engaged during management review meetings. I've been doing management reviews this way since 2003. Your meetings will be shorter and more effective.
In 2012, the FDA Issued 219 findings against management responsibilities and the management review process. The management review meeting minutes may be officially "out of reach," but there are FDA inspectors that will ask for this document anyway. Do you really want to be perceived as hiding something?
Does the CEO and CFO of your company complain about the length of management review meetings?
Did you receive a nonconformity during your last audit, because you forgot to include one of these required items?
Eight Inputs

Three Outputs

Review of the Quality Policy

Review of the Quality Objectives

Review of the QMS effectiveness
Our speaker has performed hundreds of quality system audits. Each of those audits involved reviewing management reviews. There are dozens of ways to conduct a management review, but only a few methods are simple, efficient, and foolproof.
I recommend using a template, and you will receive an example by email for free.
Update for 2020
The webinar explaining the requirements for management reviews is being updated for 2020. Anyone that registered previously will receive a free update. If you submit a new registration, you will get:
an invitation to the live webinar on July 7, 2020, @ 2 pm EDT

a native slide deck for the

webinar

a template for the Management Review presentation

a link to download a recording of the webinar
What you will learn from the Management Review Webinar:
Management review requirements

Documentation of meeting minutes

Delegating meeting preparation

Minimizing boredom

Improving the bottom line
What you will receive by email:
A link for downloading the webinar recording

A link to the presentation slide deck

An attached copy of my updated Management Review procedure (SYS-003)

A link to download the template for your next Management Review slide deck
Who should attend the Management Review Webinar?
OEMs and contract manufacturers both need to conduct management reviews to ensure the effectiveness of the quality management system. The ISO 13485 standard and 21 CFR 820 both require that your company conduct a management review. Therefore, everyone in top management at a medical device company should watch this management review webinar. If you are the management representative, you can't afford to miss this opportunity. If you hate management reviews, you will like this method better.
About Your Instructor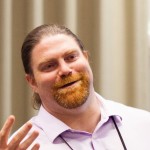 Robert Packard is a regulatory consultant with ~25 years of experience in the medical device, pharmaceutical, and biotechnology industries. He is a graduate of UConn in Chemical Engineering. Robert was a senior manager at several medical device companies—including President/CEO of a laparoscopic imaging company. His Quality Management System expertise covers all aspects of developing, training, implementing, and maintaining ISO 13485 and ISO 14971 certifications. From 2009 to 2012, he was a lead auditor and instructor for one of the largest Notified Bodies. Robert's specialty is regulatory submissions for high-risk medical devices, such as implants and drug/device combination products for CE marking applications, Canadian medical device applications, and 510(k) submissions. The most favorite part of his job is training others. He can be reached via phone at 802.258.1881 or by email. You can also follow him on Google+, LinkedIn, or Twitter.