The following page has our most recent QA/RA tip of the week, but if you fill in the form below you will receive automated emails each week. Below the form is the most recent tip of the week (#1-52).
QA/RA tip of the Week # 9 – How to work remotely
The global pandemic has caused enormous disruption to our global economy and daily routines, but the pandemic has also resulted in more than 40,000 deaths globally (as of April 1, 2020). The best combination of defenses against the virus are: 1) social distancing, 2) testing, and 3) quarantine of the sick. Unfortunately, the population impacted the most is medical personnel that our industry provides products to. For some companies, this means that we must ramp up the production of emergency supplies, such as masks, apparel, ventilators, and IVD test kits. For other companies, our supply chains have been disrupted for weeks and we must scramble to find alternatives to resume both production activities and research activities. Every one of us is working long days, but we are also forced to work remotely 7 days per week. This is a huge adjustment for some people that have not worked from home in the past. This week's tips should help you.
What communication tools do we rely upon?
Medical Device Academy uses Zoom, but prior to Zoom, we were using GoToMeeting and GoToWebinar. We have been very happy with both platforms. Many of our clients in Europe used to rely upon various versions of Skype, but the connection quality has generally been poor regardless of the version and connecting multiple parties is more challenging than other platforms. Another new service we see clients implementing is Microsoft Teams. The software seems to be very similar to Zoom and GoToMeeting, and the quality has been good. Google Hangouts is another solution, but we have experienced similar quality issues to what we see with Skype. We are also using Facetime and Snapchat to talk with family and friends on our mobile devices. We even use Slack and Messenger for texting information to colleagues 24/7.  With everyone in the world increasing usage of the remote communication tools for as much as 12 hours a day, bandwidth has certainly been stretched to its limit.
What accessories do we rely upon?
I bought a USB Blue Yeti microphone years ago, and I still use it for recording webinars. However, I wanted to have a better alternative for when I travel. Therefore, I purchased a wireless Corsair VOID Gaming Headset with a microphone. The sound is almost as good as the Blue Yeti microphone, but it has two features I love: 1) it's wireless, and 2) the microphone is muted by swinging the boom up. This is especially helpful when you are conducting a conference call from home and someone in your family has an important question to ask. Some people rely on their landline for the audio portion of conference calls, but most people will either use their laptop's microphone or their mobile phone. Both of these options have very poor quality, and wireless earbuds generally have even lower sound quality–even the most expensive brands. My advice is to talk to your kids and buy a gaming headset with a microphone that your children will be jealous of. It's worth 10x what you will pay.
How do you collaborate remotely?
The most valuable tool for working remotely is the ability to share our screen. It's just like working in a conference room at your office, but you don't need a projector and you don't have to dim the lights. In addition, other people can share information with you using chat features, email, etc. If you have not used these features you should practice. Every day multiple people call me to find information on the FDA website. Rather than just give people the information they need, I try to show you how I search for the information on the FDA website. Often I will make the person the host of the call and ask them to share their screen. Sometimes I will even record the session and share the recording with them. This allows the person to do the work themselves, which dramatically improves understanding and engagement. However, the person can also save hyperlinks on their computer as a favorite, and take notes, so that they can easily find the information they need next time without my help.
Collaboration with Google Docs
All of our submissions are created in Microsoft Word and converted to PDF documents for submission. The reason for this is that the FDA uses Word, and they often require redlining of documents when changes are made to address RTA deficiencies or AI requests. However, for initial drafts, proposals, invoices, and spreadsheets we will often use Google Docs. The reason we prefer to use Google Docs is that two people can easily edit the same document at the same time. By splitting tasks between two people, you can get the work done in half the time. Therefore, we will chat on the phone while we are both working on the same Google Doc at one time. One person can be looking up references in their web browser, importing graphics, or using a calculator to verify basic math, while the other person can be writing or editing text. We use templates for everything we do, and Google Docs allows us to convert the template into a final document in minutes rather than hours. We also don't need to send a final draft to the other person for review and comment. Instead, they comment verbally while we are typing. If they see a typo, they might correct it without saying a word and you can continue typing without interrupting your stream of thought.
Avoiding Distractions
I easily become engrossed in my work and forget to eat, move, and sometimes breathe. In fact, while I was typing this I missed a reminder on my calendar and worked right through another task that I had scheduled. In order to avoid missing important appointments, I use Google Home or my Echo Dot (I use both), to set an alarm so I am not late for a call. I still have unplanned calls from clients or the FDA which derail my plans, and some calls that take longer than planned, but I'm getting much better at being on-time for meetings. I also find a need to eat, move, and take mental breaks. Without taking the time to enjoy a cup of coffee, I'm not always as energized as I should be for conference calls.
Dress for Work
One of my favorite parts of working from home is the ability to dress casually. However, the people I live with also work for my company. Therefore, we have years of practice switching between work and personal life. If anything, our problem is working too much. You have the opposite problems. You don't work from home 100% of the time, and your family is not used to giving you space and quiet time to work. If you have a home office, a note on the door can communicate that you don't want to be disturbed. You might try dressing for work when you are working from home too. Your dress is a nonverbal way of communicating with the people around you that you are working with. Your dress is also a subconscious reminder to yourself that you are working. Finally, if there is background noise that you can't control, you can always try taking a walk for your call, calling from your car, or asking to reschedule the call. Zoom has an app for your phone, and I use it to conduct Zoom calls while I'm on hikes and when I'm traveling. You can even record sessions so you don't have to take notes.
Our next weekly tip will be about managing meetings because working remotely seems to actually increase the number of meetings we have–not decrease them.
Previous Tips Include:
Submission Deadlines

Planning Your Undisturbed Vacation

How to Conduct Quality System Training

How to Organize Your Audit Schedule

Planning Review and Update of Procedures

Teaching as the best way to learn

Learning the Process Approach to Auditing

What is a GMDN Code?
If you want only a specific tip, just email me.
About Rob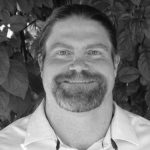 Rob Packard is a regulatory consultant with 30 years experience. QA/RA Tips are Rob's personal advice after years of personal mistakes and observing hundreds of other quality and regulatory managers all over the world. Rob does not execute these tips with perfection. Nobody does, but we all should try to be 1% better than we were last week. If you have a tip of your own, please don't hesitate to suggest one. Comments are welcome as well. The most favorite part of his job is training others. He can be reached via phone 802.281.4381 or email. You can also follow him on Google+, LinkedIn or Twitter.