A five-day lead auditor course is never enough. Effective auditor training must include practical feedback from an experienced auditor.
Recently, a client asked me to create a training course on how to train operators. I could have taught the operators myself, but there were so many people that needed training, that we felt it would be more cost-effective to train the trainers. Usually, I have multiple presentations archived that I can draw upon, but this time I had nothing. I had never trained engineers on how to be trainers before—at least not formally. I thought about what kinds of problems other quality managers have had in training internal auditors, and how I have helped the auditors improve. The one theme I recognized was that effective auditor training needs to include practical feedback from an experienced auditor.
How do you audit the auditing process?
Most quality managers are experienced and have little trouble planning an audit schedule. The next step is to conduct the audit. The problem is that there is very little objective oversight of the auditing process. The ISO 13485 standard for medical devices requires that "Auditors shall not audit their own work." Therefore, most companies will opt for one of two solutions for auditing the internal audit process: 1) hire a consultant, or 2) ask the Director of Regulatory Affairs to audit the internal auditing process.
Both of the above strategies for auditing the internal audit process meet the requirements of ISO 13485, but neither approach helps to improve an internal auditor's performance. I have interviewed hundreds of audit program managers over the years, and the most common feedback audit program managers give is "change the wording of this finding" or "you forgot to close this previous finding." This type of feedback is related to the report writing phase of the audit process. I rarely hear program managers explain how they help auditors improve at the other parts of the process.
When auditors are first being trained, we typically provide examples of best practices for audit preparation, checklists, interviewing techniques, AND reports. After the auditors have been "shadowed" by the program manager for an arbitrary three times, the auditors are now miraculously "trained." Let's see if I can draw an analogy that will make my point…
That kind of sounds like watching your 16-year-old drive the family car three times and then giving them a license. I guess that's why my new Ford Festiva was severely dented on all four sides within six months. You may think my father was a Saint, but I think he might have totaled his tenth car by age 18. At least I contained the damage to one vehicle.
7 Steps to Effective Auditor Training
The key to training auditors to audit is consistent follow-up over a long period of time (1-2 years depending upon the frequency of audits). I recommend following the same training process that accredited auditors must complete. I have adapted that process and developed seven (7) specific recommendations:
Have a new auditor observe a few audits before they are allowed to participate (make sure they take notes and explain what you are doing and why, as you conduct audits they are observing)

Have new auditors join as team members for 10-20 audits, before they are allowed to act as a lead auditor

Have new lead auditors conduct team audits with another qualified lead auditor for 10-20 audits before you allow them to conduct an audit alone

Shadow new auditors for 100% of their first audit and gradually observe less with each subsequent audit; try to plan the shadowing into your audit agenda

Review the notes of new auditors periodically throughout the audit to provide suggestions for improvement and identify missing information

Have new lead auditors submit a draft audit agenda to you before sending it to the supplier or department manager

Have new lead auditors rehearse their first few opening and closing meetings with you in private before conducting the opening and closing meeting (make sure they have an opening/closing meeting checklist to help them)
About the Author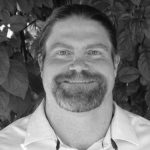 Robert Packard is a regulatory consultant with 25+ years of experience in the medical device, pharmaceutical, and biotechnology industries. He is a graduate of UConn in Chemical Engineering. Robert was a senior manager at several medical device companies—including the President/CEO of a laparoscopic imaging company. His Quality Management System expertise covers all aspects of developing, training, implementing, and maintaining ISO 13485 and ISO 14971 certification. From 2009-2012, he was a lead auditor and instructor for one of the largest Notified Bodies. Robert's specialty is regulatory submissions for high-risk medical devices, such as implants and drug/device combination products for CE marking applications, Canadian medical device applications, and 510(k) submissions. The most favorite part of his job is training others. He can be reached via phone 802.258.1881 or email. You can also follow him on Google+, LinkedIn or Twitter.