How much does a 510k cost is the most common question I receive from customers, and there are three parts to the cost of a 510k.
There are three parts to the 510k cost of submission:
Testing

Submission Preparation

FDA User Fees
The highest c

ost is testing
The testing cost is the biggest cost, but I think the average is around $100K for our clients. For devices that only consist of software (i.e. software as a medical device or SaMD), the testing costs are less, but the cost of documenting your software validation and cybersecurity will be more extensive than the cost of preparing your 510k and the FDA user fee. The more you can do in-house, the lower the testing costs will be. Biocompatibility testing for a non-invasive device might be only $13,000, but a long-term implant can cost as much as $100,000 for the implantation studies. Sterilization validation testing depends upon the method of sterilization and whether you are doing a single-lot method or a full validation. Typical costs for EO sterilization validation are around $15,000, and then you should add several thousand more for the shelf-life testing.
For devices that are powered and/or have software, you will need to perform software validation in accordance with IEC 62304 ed 1.1 (2015). There are also five FDA guidance documents that apply:
You can do all of the software validation in-house, but some firms choose to outsource the validation of software. In the long-term, you need to learn this, and it pays to hire an expert in IEC 62304 to help your team learn how to document software validation if you have not done this before. Typically, software validation documentation will be between 300 and 1,000 pages in length.
Electrical safety and EMC testing are often the most expensive part of the testing process for our customers. EMC testing should always be done first to make sure that you can pass the immunity and emissions testing. If you have to modify the device to pass the EMC testing, then you will need to repeat any electrical safety testing. The total cost of this testing is typically $50-60K.
Performance testing is the last part of the testing process. Performance testing should be performed on sterile and aged products if your product requires sterility and you are claiming a shelf-life. Most of the testing is benchtop testing only to demonstrate performance. This includes simulated use testing (e.g. summative usability testing), cadaver testing, and computer modeling. Benchtop performance testing is typically tens of thousands of dollars to complete, but you might be able to do the testing in-house. If animal testing is required, this typically costs around $100K. Finally, if a human clinical study is required (i.e. ~10% of 510k submissions). Then you should expect to spend between $250K and $2.5 million. Some simple clinical studies (e.g. IR thermometers) cost less than $100K, but these resemble benchtop performance testing in many ways.
The second highest cost is the c

ost of submission preparation
Medical Device Academy has two different options for preparation consulting fees. Your first option is hourly consulting fees. The second option is a flat fee. As of October 2022, we are charging $3,500 for pre-submission preparation and $17,500 for 510(k) submission preparation.
510k cost #3 is the cost of the FDA user fee
You have three options for your FDA user fees:
Third-party review

FDA review (standard user fee)

FDA review (small business user fee)
The first option is to avoid the FDA altogether and submit to a third-party reviewer. We only recommend one third-party reviewer (i.e., Regulatory Technology Services), because the other companies do not have sufficient experience to have predictable review times and positive outcomes. The typical cost for a third-party review by RTS is 6% more than the FDA Standard fee (i.e., ~$21,000).
The second option is to submit directly to the FDA. The standard user fee for FDA review of a 510k is $19,870 for FY 2023.
The third option is to apply for small business status. For companies that have annual revenues of less than $100 million USD, the FDA will grant you small business status. For companies with small business qualifications, the FDA user fee is reduced to $4,967.
Reduce 510k cost by applying for small business status
Any medical device company with revenues of less than $100 million annually can apply, but you must apply each year. There is no application fee, but you must complete FDA Form 3602 if you are a US firm. The form must be completed for each subsidiary too. FDA Form 3602A must be completed for foreign firms, and the national tax authority must verify the accuracy of your income statement on the form to submit it to the FDA. If your national tax authority refuses to sign the form, you can justify it, but I don't know anyone that has successfully done this yet. The qualification review by the FDA requires 60 days. Therefore, you should apply every year in August for the next fiscal year (October 1, 2021 – September 30, 2022, is FY 2022). The form will request that you include your Organization ID #. A Dun & Bradstreet Number (DUNS #) is also required if your firm is located outside the USA. Finally, you need to attach a copy of your tax return. Therefore, you must file your tax return–even if your firm had a loss or had no revenues. You can also take advantage of R&D tax credits in the USA or Canada if you are a start-up device company developing a new device.
About the Author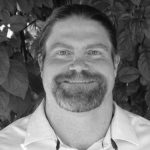 Rob Packard is a regulatory consultant with 25+ years of experience in the medical device, pharmaceutical, and biotechnology industries. He is a graduate of UConn in Chemical Engineering. Robert was a senior manager at several medical device companies—including the President/CEO of a laparoscopic imaging company. His Quality Management System expertise covers all aspects of developing, training, implementing, and maintaining ISO 13485 and ISO 14971 certifications. From 2009 to 2012, he was a lead auditor and instructor for one of the largest Notified Bodies. Robert's specialty is regulatory submissions for high-risk medical devices, such as implants and drug/device combination products for CE marking applications, Canadian medical device applications, and 510(k) submissions. The most favorite part of his job is training others. He can be reached via phone at 802.258.1881 or by email. You can also follow him on Google+, LinkedIn, or Twitter.