Medical Device Academy is planning to relaunch our lead auditor training course as an on-demand webinar series later in 2022.
Medical Device Academy's lead auditor training course was previously offered as an on-site, live training course for private companies. Post-pandemic, everyone wants to learn from home. Since Medical Device Academy's entire team already works 100% remotely, there is almost no other auditing team that is more experienced at conducting remote audits with Zoom. The instructors also developed three previous lead auditor courses. 
This lead auditor course includes:
Audit Preparation & Planning

How to Conduct Opening & Closing Meetings

Interviewing Techniques

Audit Note Taking

Approaches to Quality System Auditing

Report Preparation & Writing Nonconformities

Audit Follow-up

Auditor Selection & Ongoing Training

Audit Program Planning

How to Eliminate the Need for Checklists
How do we evaluate training effectiveness for lead auditor training: 
Medical Device Academy has invested in a new training platform called LearnDash. We will be offering all of the formative quizzes and your final summative exam via LearnDash. The exam includes multiple-choice, fill-in-the-blank, matching, and essay questions with grading by your instructors. Quizzes and the final exam are "open book and notes." Students will also need access to a copy of the following documents:
This lead auditor training course is self-paced, 100% virtual, and available on-demand. The course requires prior knowledge of ISO 13485, but there is a link for related training webinars below. Both instructors will be sharing their own personal experiences and lessons learned.
Prerequisites for this course are knowledge of:
Your Lead Auditor Training Instructors
Rob Packard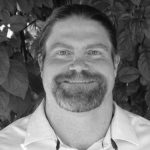 Rob Packard is a regulatory consultant with 30 years of experience in the medical device, pharmaceutical, and biotechnology industries. He is a graduate of UConn in Chemical Engineering. Robert was a senior manager at several medical device companies—including President/CEO of a laparoscopic imaging company. His Quality Management System expertise covers all aspects of developing, training, implementing, and maintaining ISO 13485 and ISO 14971 certifications. From 2009 to 2012, he was a lead auditor and instructor for one of the largest Notified Bodies. Robert's specialty is regulatory submissions for high-risk medical devices, such as implants and drug/device combination products for CE marking applications, Canadian medical device applications, and 510(k) submissions. The most favorite part of his job is training others. Specialties: CE Marking, Canadian Medical Device Applications, Post-Marketing Activities, Supplier Quality, CAPA, Risk Management, Auditing, Sterilization Validation, Lean Manufacturing, Silicone Chemistry, Extrusion, Bioprocess Engineering, and Strategy. He can be reached via phone at 802.258.1881 or by email. You can also follow him on Google+, LinkedIn, or Twitter.
Matthew Walker
Matthew came to us with a regulatory background that focused on OSHA and NFPA regulations when he was a Firefighter/EMT. Since we kidnapped him from his other career, he now works in Medical Device Quality Management Systems, Technical/Medical Writing, and is a Lead Auditor. Matthew has updated all of our procedures for  He is currently a student in Champlain College's Cyber Forensics and Digital Investigations program, and we are proud to say that he is also a member of both the Golden Keys and Phi Theta Kappa Honor Societies! Matthew participates as a member of our audit team and has a passion for risk management and human factors engineering. Always the mad scientist, Matthew pairs his professional life in regulatory affairs with hobbies in the culinary arts as he also holds a Butchers/Meat Cutters certificate from Vermont Technical College.
Email: Matthew@FDAeCopy.com
Connect on Linkedin: http://www.linkedin.com/in/matthew-walker-214718101/