This design controls training webinar was originally recorded in 2014, and the webinar is now being updated for the 2018 best practices.
Design controls are the #1 cause of FDA 483s. Design controls are 1 of 4 major quality subsystems that FDA will review during a QSIT level II inspection, and design controls are one of the biggest challenges for companies developing a medical device for the first time.
What is covered in Design Controls Training Webinar?
Our instructor, Rob Packard of Medical Device Academy, reviews basic concepts and requirements of each design phase of the design process from design plan approval through commercial launch approval, including: 
Design planning

Design inputs

Design outputs

Design verification

Design validation

Design reviews and more.
The Phase Gate Approach-concept and benefits. You will learn how large companies manage product design-related projects (5-6 hard gates) and keep them on schedule.
The lifecycle loop-(Post Market Surveillance, Risk Analysis, and Clinical Evaluation Reports) is illustrated to explain why docs should be updated on a regular basis.
Numerous diagrams are utilized throughout the presentation. One exclusive diagram shows you how to implement risk management throughout the design process.
This webinar will be live on November 2. Cost is $129 (AND INCLUDES NATIVE SLIDE POWERPOINT PRESENTATION FILES):
Design Controls Training Webinar – Updated for 2018 Best Practices
This webinar was first created in 2014, but we are updating the material for 2018 best practices. The focus of this webinar is to coach companies that are implementing design controls for the first time. Our goal is to make the process simple and straightforward. We will also be sharing a new template for creating a combined design and risk management plan. We will also explain how to identify the regulatory and testing requirements as design inputs for your project.
Exam and Training Certificate available for $49.00:
EXAM – Design Controls Implementation-21 CFR 820.30
This is a 10 question quiz with multiple choice and fill in the blank questions. The completed quiz is to be submitted by email to Rob Packard as an MS Word document. Rob will provide a corrected exam with explanations for incorrect answers and a training effectiveness certificate for grades of 70% or higher.
VIEW OUR PROCEDURES – CLICK HERE OR IMAGE BELOW:
About Your Instructor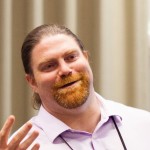 Robert Packard is a regulatory consultant with ~25 years experience in the medical device, pharmaceutical and biotechnology industries. He is a graduate of UConn in Chemical Engineering. Robert was a senior manager at several medical device companies—including President/CEO of a laparoscopic imaging company. His Quality Management System expertise covers all aspects of developing, training, implementing, and maintaining ISO 13485 and ISO 14971 certification. From 2009-2012, he was a lead auditor and instructor for one of the largest Notified Bodies. Robert's specialty is regulatory submissions for high-risk medical devices, such as implants and drug/device combination products for CE marking applications, Canadian medical device applications and 510(k) submissions. The most favorite part of his job is training others. He can be reached via phone 802.258.1881 or email. You can also follow him on Google+, LinkedIn or Twitter.