In this webinar, you will learn how to complete a 510k Cover Letter and you will receive a 510k cover letter template.
Why you should register for the 510k Cover Letter Webinar?
A 510k Cover Letter needs to include the administrative information that is needed to properly identify you, your company, the 510k submission type, applicable regulations, product classification, the review panel, the device product code, and any previous submissions related to this 510k submission. The 510k Cover Letter also includes a statement that your submission includes a paper copy and an eCopy. There are also specific questions that the reviewer needs to be answered about your product in order to identify specific specialists that may need to be involved, such as:
Is the device provided sterile?

Does the device contain a drug?

Does the device use software?

Does the submission include clinical information?

Is the device implanted?
In addition to the 510k Cover Letter, there is also a submission cover sheet that must be prepared (i.e., FDA Form 3514). The submission cover sheet includes details that are used to create a database entry for you, your company, and your product submission. The submission cover sheet is also used for pre-submission requests, De Novo applications, and other types of device submissions. During this presentation, I will review each section of FDA Form 3514 and explain when each section applies and how to complete it.
Does the Webinar Still Matter for the FDA eSTAR?
The FDA eSTAR incorporates all of the elements of FDA Form 3514, and you no longer have to fill in that form. However, the instructions for Form 3514 may be helpful. The 510k course we updated for the eSTAR shows how to fill in each section of the the eSTAR from beginning to end. The eSTAR has a section near the beginning where you need to attach a cover letter. The cover letter template we use in this webinar has only changed with regard to the eCopy statement.
What's Included in the 510k Cover Letter Webinar?
a recording of the webinar you can replay anytime

my updated 510k Cover Letter Template

a copy of FDA Form 3514

a template I created for a supplement to FDA Form 3514

the native slide deck for this webinar
There are 22 slides in this presentation, and the presentation is 20 minutes in duration. This presentation is a recorded presentation, but please submit questions to me by email at rob@13485cert.com.
510k Cover Letter Webinar ($29)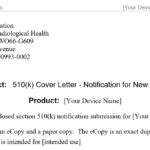 510k Cover Letter Webinar
In this 20 minute webinar you will learn how to prepare a 510k Cover Letter and complete FDA Form 3514–including identification of recognized standards. You will also receive copies of the templates for both documents--updated for 2020.
Additional Resources for 510k submissions
If you would like additional training on 510k submissions or you would like to access Medical Device Academy's templates, you can purchase all of our templates and 510k webinars on our 510k course webpage.
About Your Instructor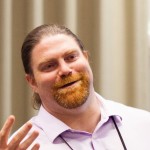 Rob Packard is a regulatory consultant with ~25 years of experience in the medical device, pharmaceutical, and biotechnology industries. He is a graduate of UConn in Chemical Engineering. Rob was a senior manager at several medical device companies—including the President/CEO of a laparoscopic imaging company. His Quality Management System expertise covers all aspects of developing, training, implementing, and maintaining ISO 13485 and ISO 14971 certifications. From 2009 to 2012, he was a lead auditor and instructor for one of the largest Notified Bodies. Rob's specialty is regulatory submissions for high-risk medical devices, such as implants and drug/device combination products for CE marking applications, Canadian medical device applications, and 510(k) submissions. The most favorite part of his job is training others. He can be reached via phone at 802.281.4381 or by email. You can also follow him on Google+, LinkedIn, or Twitter.