This record control procedure webinar bundle reviews the requirements of record control in ISO 13485:2016, Clause 4.2.5 and 21 CFR 820.180.
I'm sure your record control area doesn't look as bad as the photo above, but do you have a record control procedure? The original webinar on this topic was called "Good Documentation Practices 101." Based on feedback from customers, the webinar content has been completely rewritten and has more detail for people that are new to medical device quality management systems. The latest webinar also references the sections of the Record Control Procedure (SYS-002) to emphasize the importance of specific procedure requirements.
What will you receive when you purchase this bundle?
Anyone that purchases the record control procedure webinar bundle will automatically receive both the updated version of the Record Control Procedure (SYS-002), any future updates to the procedure, the associated forms, and access to the new webinar.
Typically webinars are sold on our website for $129, and procedures are sold for $299. This bundle is sold for $299. As always, you receive a copy of the native slide deck and a link for downloading the recording.
ISO 13485:2016 Requirements for Record Control Procedure (SYS-002)
On March 1, 2016, the 2016 version of ISO 13485 was released. The new version of the Standard has no new requirements for control of records that were not included in the 2003 version of the Standard, but there are general requirements for all quality system procedures that have been updated in the procedure.
When is the webinar for the Record Control Procedure?
The webinar will be conducted live on Friday, January 13, 2017, @ Noon EST.
Q&A
During the original live webinar, you can submit questions via email or the chatbox. If you have company-specific questions, or you are purchasing the recording after January 13, 2017, please send me a request to set-up a private call to discuss your specific issues.
Record Control Procedure Webinar Bundle available for $299.00:
SYS-002 Record Control Procedure and Webinar Bundle
SYS-002 Record Control Procedure and Webinar Bundle
To view, all available procedures click here
To review a sample Medical Device Academy procedure, click below: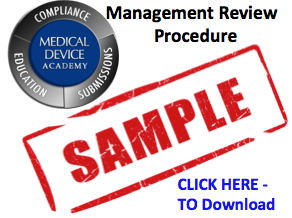 About Your Instructor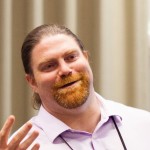 Rob Packard is a regulatory consultant with ~25 years of experience in the medical device, pharmaceutical, and biotechnology industries. He is a graduate of UConn in Chemical Engineering. Rob was a senior manager at several medical device companies—including the President/CEO of a laparoscopic imaging company. His Quality Management System expertise covers all aspects of developing, training, implementing, and maintaining ISO 13485 and ISO 14971 certification. From 2009-2012, he was a lead auditor and instructor for one of the largest Notified Bodies. Rob's specialty is regulatory submissions for high-risk medical devices, such as implants and drug/device combination products for CE marking applications, Canadian medical device applications, and 510(k) submissions. The most favorite part of his job is training others. He can be reached via phone at 802.281.4381 or email. You can also follow him on Google+, LinkedIn, or Twitter.