Our regulatory consulting team provides regulatory consulting services to medical device manufacturers regardless of size and location. Our team is global and we routinely handle medical device regulatory issues around the world.
Consulting Team Services
Our consulting team offers services in three key areas:
Regulatory Submissions (e.g.,

510k submissions, CE Marking

and

Canadian Medical Device Licensing

)

Regulatory Compliance (e.g.,

mock FDA inspections, ISO 13485 certification

and

CAPA

)
To learn more about our consulting team and the services we provide, to schedule a call or to request a proposal, please contact Rob Packard, President at +1.802.281.4381 or by email at rob@13485cert.com.
Medical Device Academy has grown over the years and we are continuously adding new experts to our team. Interested in Joining our Team? Click Here for Consulting Opportunities.
Founder & President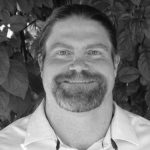 Rob Packard – QMS & Regulatory Consultant
Rob is the founder and President of Medical Device Academy. The company was incorporated in October of 2013, but he wasn't smart enough to get some full-time help until 2017. Rob is constantly doing everything to extremes. That includes Zoom meetings with Austria, Sweden, Netherlands and Israel at 6am; and Skype calls with China and Australia and 10pm. He of course "balances" this out with two and three workouts a day, and a good novel until midnight. The picture above shows Rob at the end of a training hike with his dad (77 years old at the time). I wonder where he gets his extreme personality from?
Email: rob@13485cert.com Phone: (802) 258-1881

Full-time Employees
We have eight (8) full-time employees and two (2) part-time employees. Our permanent, full-time employees are listed below in the order that they joined our team.
Mary Vater – Sr. Regulatory Consultant
Mary is a biomedical engineer and consultant with Medical Device Academy. She graduated from Wichita State University and has experience in Q/A and BioMed. Mary has experience with 510k submissions for reprocessed single-use devices, sterile devices, electrical devices and standalone software. She also has experience with CE Marking and Canadian Licensing application. She served both as an engineer and the Head of Quality Assurance at Biomedical Devices of Kansas.
Email: mary@fdaecopy.com Phone: (913) 274-9899
You can schedule a call with Mary using our Calendly app.
Tifany Chesser – Executive Admin. / Human Factors Division
Tifany is the Executive Administrator for Medical Device Academy, Inc. and FDA eCopy. She is responsible for scheduling meetings with the president and other consultants on the team. She also helps to prepare 510(k) submissions and pre-submissions–including the printing of FDA eCopies and ensuring they are picked up by FedEx on-time.
Email: tifoncomp@msn.com Phone: (802) 779-4897
Matthew Walker – Branch Chief of the Human Factors Division
Matthew came to us with a regulatory background that focused on OSHA and NFPA regulations when he was a Firefighter/EMT. Since we kidnapped him from his other career, he now works in Medical Device Quality Systems and Regulatory Pathways. He is a Junior at Champlain College in Burlington, Vermont where he is specializing in Computer Forensics and Cybersecurity. Matthew participates as a member of our audit team and has a passion for risk management, human factors engineering, and cybersecurity. Always the mad scientist, Matthew pairs his professional life in regulatory affairs with hobbies in the culinary arts as he also holds a Butchers/Meat Cutters certificate from Vermont Technical College. He can be reached via email.
Lindsey Walker – Director of Sales
Lindsey Walker studied at Castleton University, way back when it was just little old Castleton State College in Castleton Vermont where she received her BS in Business Marketing. She also studied at North Country Community College where she received her Certificate in Practical Nursing. Besides preparing proposals and sending out invoices, Lindsey was recently promoted to Director of Sales. In this new position, she is responsible for coordinating introductory calls with our clients, creating proposals, and managing our new billing clerk. Lindsey, loves cars, but when she is not behind the wheel of one you can find her on a pottery wheel.
Email: sales@medicaldeviceacademy.com  Phone: (802) 989-3939
Alysha Bellarouse – Social Media Marketing Manager
Alysha (a.k.a. – Assassin Sylvia) is our social media marketing expert and gamer extraordinaire. She makes sure we deliver helpful new content every week to our blog and YouTube subscribers. She helps our team with announcing new live webinar training course, release of new and updated procedures, and each month she picks a new procedure or webinar that will be eligble for the "Alysha" 50% discount. She can be reached via email.
Sharon Morrow – Sr. Regulatory Consultant
Sharon is an experienced quality system and regulatory consultant with Medical Device Academy. She graduated from Tusculum University with a major in  Business Management, and she has more than 25 years of experience in quality assurance and regulatory affairs. Sharon has experience with 510k submissions for a variety of device product classifications. She also has experience with CE Marking and Canadian Licensing applications. Her previous experience includes 23 years in various quality and regulatory roles at DeRoyal.
Email: sharon@fdaecopy.com  Phone: (865) 705-4400
You can schedule a call with Sharon using our Calendly app.
Bhoomika Joyappa – Associate Regulatory Consultant
Bhoomika Joyappa joined Medical Device Academy as an Associate Regulatory Consultant in April 2021. She has a Master's Degree in Biomedical/Medical Engineering from The City University of New York. Prior to joining Medical Device Academy she worked as regulatory affairs intern and completed a training program in regulatory affairs at Duke University School of Medicine. She also has previous experience as a SAS programmer and technical writer for Huawei. She is passionate about regulatory affairs, and she is making an immediate positive contribution to our clients by already completing her first few 510k submissions and developing cybersecurity checklists for our clients to help with cybersecurity documentation required by the FDA. She can be reached via email.