The video provided below shows you exactly what you will receive when you purchase our Control of Records Procedure (SYS-002).
The purpose of this procedure is to ensure that records and data within your quality management system are controlled in such a way that they remain legible, readily identifiable and retrievable for at least as long as is required by regulatory requirements and your business needs. The version of the procedure that is displayed in the video above has actually been updated. We now include color-coded cross-references to the specific clauses in the ISO 13485:2016 standard and Regulation (EU) 2017/745. This is to help auditors quickly find where the applicable requirements are in the procedure.
This procedure is updated for ISO 13485:2016, and the following is a list of documents included:
SYS-002 A, Control of Records Procedure

FRM-003 A, Record Destruction Form
We are also including a training webinar explaining the Good Documentation Practices (GDP-101), the native presentation slide deck, and we provide an exam (i.e., 10-question quiz) to verify training effectiveness. If you submit the completed exam to us by email in the native MS Word format, we will correct the exam and email you a training certificate with your corrected exam.
SYS-002 – Control of Records Procedure, Webinar and Exam Bundle
SYS-002, Control of Records Procedure Bundle; This training includes our procedure for Control of Records, and form for documenting destruction of records. You will also receive a link to download our slide deck and webinar recording on good documentation practices. We also provide a 10 question quiz on good documentation practices and a training certificate when you complete the quiz and submit it to Medical Device Academy for grading.
Updates to this procedure for ISO 13485:2016 and Regulation (EU) 2017/745 include the following:
Record retention requirement of 10 years for new EU Medical Device Regulation in Article 10(8)

Identified where content of medical device files are defined

Added new requirement related to protection of confidential health information (i.e., HIPPA and GDPR)

Added new requirement related to deterioration and loss of documents.
Please note: This product will be delivered to the email address provided in the shopping cart transaction. After the transaction is verified, please check your email for the download. To view all available procedures click here.
About the Author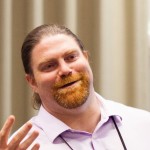 Rob has 20+ years of experience in the medical device industry and another 10 years of experience in biotech manufacturing validation and scale-up. He is a UConn graduate in Chemical Engineering. He was Director of Quality and Regulatory Affairs at four different medical device start-ups, and in 2004 he was co-founder and President/CEO of a laparoscopic imaging company. His quality management system expertise covers all aspects of developing, training, implementing, and maintaining ISO 13485 and ISO 14971 certification. From 2009-2012, he was a lead auditor and instructor for BSI–one of the largest Notified Bodies in Europe. Today Rob is co-founder and President of Medical Device Academy, a full-service quality and regulatory consulting firm that specializes in helping start-up medtech companies get their first device or IVD product to market. The most favorite part of his job is training others. He can be reached via phone 802.258.1881 or email. You can also follow him on Google+, LinkedIn or Twitter.