The change control procedure ensures changes to the design, manufacture or labeling of products is controlled in accordance with regulations.
The video above is a placeholder that will be replaced later this week with a video showing our quality manual template. Checklist forms and list templates are included with the procedure. These documents are updated for ISO 13485:2016 and the new European Regulations. The following is a list of documents included:
SYS-006 A, Change Control Procedure

FRM-002 A, Training Record

FRM-012 A, Change Note

FRM-019 A, Design Requirements Trace Matrix

LST-009  A, Change Register

TMP-029 A, Letter-to-File Template (LTF) for 510(k) Cleared Devices
Purpose
The purpose of this procedure is to ensure that changes to any product or process within the scope of your company's quality management system are planned, approved and implemented in a controlled manner, maintaining the safety and efficacy of product and the effectiveness of the quality management system.
Scope
This procedure applies to any changes to product that has been released for manufacture and to any changes to process that will result in a change to product or process documentation or that otherwise may potentially have an impact on product characteristics or safety.
Please note: This product will be delivered to the email address provided in the shopping cart transaction. After the transaction is verified, please check your email for the download. 
 To view all available procedures click here
To review a sample Medical Device Academy procedure click below: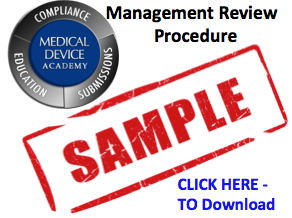 About the Author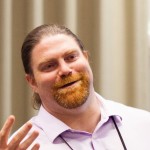 Rob has 20+ years of experience in the medical device industry and another 10 years of experience in biotech manufacturing validation and scale-up. He is a UConn graduate in Chemical Engineering. He was Director of Quality and Regulatory Affairs at four different medical device start-ups, and in 2004 he was co-founder and President/CEO of a laparoscopic imaging company. His quality management system expertise covers all aspects of developing, training, implementing, and maintaining ISO 13485 and ISO 14971 certification. From 2009-2012, he was a lead auditor and instructor for BSI–one of the largest Notified Bodies in Europe. Today Rob is co-founder and President of Medical Device Academy, a full-service quality and regulatory consulting firm that specializes in helping start-up medtech companies get their first device or IVD product to market. The most favorite part of his job is training others. He can be reached via phone 802.258.1881 or email. You can also follow him on Google+, LinkedIn or Twitter.