A change control procedure ensures changes to the design, manufacture, or labeling of products are controlled in accordance with regulations.
The purchase of the Change Control Procedure includes forms, logs, and a template. These documents are updated for ISO 13485:2016, the Canadian Medical Devices Regulation, and the new European Regulations. The following is a list of documents included:
SYS-006 A, Change Control Procedure

FRM-012 A, Change Note

LST-009  A, Change Register

TMP-029 A, Letter-to-File Template (LTF) for 510(k) Cleared Devices
Purpose of this Change Control Procedure
The purpose of this procedure is to ensure that device modifications, manufacturing process changes, and supplier changes within the scope of your company's quality management system are planned, approved, and implemented in a controlled manner, maintaining the safety and efficacy of the product and the effectiveness of the quality management system.
Scope of the Procedure
This procedure applies to any medical device that has been released for manufacture and to any changes to the manufacturing processes or supplier that will result in a change to product or process documentation or that otherwise may potentially have an impact on product characteristics or safety. This procedure meets the requirements of ISO 13485:2016/Amd 2021, SOR 98/282, and Regulation (EU) 2017/745.
Each month Alysha picks a new procedure or webinar that will be eligible for the "Alysha" 50% discount. Just type Alysha in the discount code box. August's discounted procedure is SYS-006 for Change Control.
Please note: This product will be delivered to the email address provided in the shopping cart transaction. After the transaction is verified, please check your email for the download.
The video above is announcing a Design Change Control Webinar related to this Change Control Procedure. The webinar was hosted live on January 20, 2022, and a webinar recording is available on-demand if you follow the above link. There are 37 slides in the presentation, and the recording duration was 57 minutes. This video is included in our Turnkey Quality System as well.
 To view all available procedures click here
To review a sample Medical Device Academy procedure click below: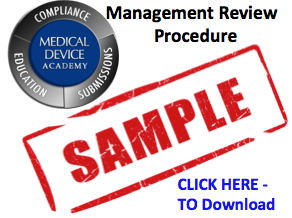 About the Author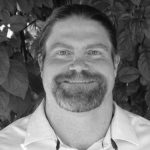 Robert Packard is a regulatory consultant with 25+ years of experience in the medical device, pharmaceutical, and biotechnology industries. He is a graduate of UConn in Chemical Engineering. Robert was a senior manager at several medical device companies—including the President/CEO of a laparoscopic imaging company. His Quality Management System expertise covers all aspects of developing, training, implementing, and maintaining ISO 13485 and ISO 14971 certifications. From 2009-2012, he was a lead auditor and instructor for one of the largest Notified Bodies. Robert's specialty is regulatory submissions for high-risk medical devices, such as implants and drug/device combination products for CE marking applications, Canadian medical device applications, and 510(k) submissions. The most favorite part of his job is training others. He can be reached via phone at 802.258.1881 or by email. You can also follow him on Google+, LinkedIn, or Twitter.