This Supplier Quality Management procedure (SYS-011) is compliant with ISO 13485:2016, 21 CFR 820.50, SOR 98/282, and EU MDR 2017/745.
Supplier Quality Management Procedure Contents
This Supplier Quality Management procedure is written with the intent to meet the regulatory requirements for ISO 13485:2016, Clause 7.4 and 21 CFR 820.50. The procedure is 11 pages in length. The procedure also references the following forms that are included if you purchase the procedure:
Supplier Quality Management (SYS-011)

Approved Supplier List (LST-003)

Supplier Evaluation Report Template (TMP-002)

Supplier-Internal Audit Report Template (TMP-003)

New Supplier Approval Request Form (FRM-005)

Supplier Nonconformity Report Form (FRM-006)

Supplier Quality Agreement (FRM-037)

Supplier Nonconformity Report (SNCR) Register (LST-004)
Buying Our Supplier Quality Management SOP
SYS-011 - Supplier Quality Management Procedures/Forms
SYS-011 Supplier Quality Management Procedures/Forms - This procedure package includes 8 documents. The procedure is compliant with ISO 13485:2016 and 21 CFR 820.50. The procedure also meets the requirements of the Canadian Medical Devices Regulation (SOR 98/282) and the European Medical Device Regulation (2017/745).
Are you planning to buy this procedure?
After your transaction is verified automatically by PayPal, you will receive a subscriber verification email at the email address provided in the shopping cart transaction. The purpose of this is to verify that you would like free email updates when this procedure is updated in the future for continued regulatory compliance. If you do not receive that email, please check your spam folder. Since 50% of these emails are filtered out, we will also send a manual email to you personally to make sure that you receive the content you purchased.
Purchasing Procedure Scope
This procedure covers the quality management of suppliers. When partnering with suppliers, commercial and quality aspects impact each other. This document covers only the specific quality aspects of that relationship.
How to write your own supplier quality management procedure…
Mary Vater, one of our regulatory consultants, wrote a blog about supplier quality and purchasing controls. You can follow her guidance and other articles we have written for writing procedures in general.
To view all the available procedures click here
If you would like to ask us questions about this procedure or other procedures in our turnkey quality system, please use our calendly app to schedule a call with a member of our team.
About the Author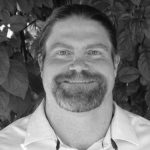 Robert Packard is a regulatory consultant with 25+ years of experience in the medical device, pharmaceutical, and biotechnology industries. He is a graduate of UConn in Chemical Engineering. Robert was a senior manager at several medical device companies—including the President/CEO of a laparoscopic imaging company. His Quality Management System expertise covers all aspects of developing, training, implementing, and maintaining ISO 13485 and ISO 14971 certification. From 2009-2012, he was a lead auditor and instructor for one of the largest Notified Bodies. Robert's specialty is regulatory submissions for high-risk medical devices, such as implants and drug/device combination products for CE marking applications, Canadian medical device applications, and 510(k) submissions. The most favorite part of his job is training others. He can be reached via phone 802.258.1881 or email. You can also follow him on Google+, LinkedIn or Twitter.