In this FDA eCopy webinar, you will learn the tips for preparing your eCopy submission of a 510k or pre-submission meeting request.
The FDA eCopy webinar and our 510(k) Cover Letter template have been updated to reflect the new FDA eCopy guidance requirements released on December 16, 2019.
Temporary Reduction of eCopy Fee to Help Anyone Under COVID-19 Quarantine
Some of our customers, and one of our employees, are subject to stay-at-home orders. In some countries, quarantine is nationwide. Medical Device Academy's office is in a rural area of Vermont and we should be able to continue deliveries to the local FedEx office for quite a while–if not indefinitely. For now, the FDA is still accepting shipments to the document center (but we will let everyone know when and if that changes).
July 2022 Update for the FDA eCopy process
The FDA created a Customer Collaboration Portal (CCP) for medical device manufacturers. Originally, the portal's purpose was to provide a place where submitters can track the status of their submissions and verify the deadlines for each stage of the submission review process. Last week, on July 19, the FDA emailed all active FDA CPP account holders that they can upload both FDA eCopy and FDA eSTAR files to the portal 100% electronically. Since our consulting team sends out submissions daily, everyone on the team was able to test the new process. If you have a CCP account, you no longer need to ship submissions via FedEx to the Document Control Center (DCC).
Due to the elimination of shipping via FedEx, elimination of USB flash drives, and elimination of printing the cover letter, the pricing of our FDA eCopy service is reduced to $79. If you want us to complete an NDA, please don't hesitate to send your NDA to me at rob@13485cert.com. The business is an Indiana Corporation with a principal office address located at Medical  Device Academy, Inc. 345 Lincoln Hill Rd., Shrewsbury, VT 05738 USA. I can also send you a free template for your eCopy cover letter if you need one.
When is the FDA Webinar?
The original FDA eCopy webinar was recorded on November 10, 2016, shortly after the FDA eCopy service was launched. We presented an updated webinar about eCopies on Wednesday, August 30, 2017. Over time, the FDA made additional changes to their policy, and new guidance was released on December 16, 2019, and we recorded a new webinar on December 27, 2019. It's free to register for the FDA eCopy webinar as long as you ask a question. As new questions are submitted, we will add the questions to our 510k FAQs page.
Contents of the Webinar
On August 22, 2016, we published a blog posting that is a great example of the kind of information you will learn in the FDA eCopy webinar. Registrants will receive a link to download a recording of the webinar and the native slide deck. You will also receive a copy of the new FDA eCopy guidance and our cover letter template for eCopies. Additional questions can be asked at any time by sending me an email or scheduling a call on my contact us page. You can also read our new blog explaining the changes in the new eCopy guidance.
If you are almost done with preparing your 510k submission or a pre-submission meeting request, you can save yourself some time and prevent mistakes by hiring us to prepare, validate, print, and ship your FDA eCopy. In October 2016, the FDA eCopy service was launched, and the first customers hired us to help them print and ship their FDA submissions.
Updated 2019 Pricing of Our Services
At the beginning of 2018, the FDA announced an unofficial change to the eCopy submission policy. The FDA no longer requires the complete paper submission. Instead, you can submit an eCopy accompanied by a paper copy of the signed cover letter. The new 2019 eCopy guidance documents this policy, which is now official.
The FDA eCopy is required for 510k submissions, pre-submission requests, q-sub meeting minutes and De Novo applications. These submissions vary in size from < 50 pages to greater than 6,000 pages. Pre-submission requests and meeting minutes from a q-sub meeting are generally < 100 pages.
To Purchase FDA eCopy Services Now
Please assemble your submission in compliance with the eCopy  guidance requirements, and share the eCopy with us using one of four methods:
If you have a PDF report from a testing lab that has a file size that is more than 50MB, you will need to split the file into multiple files. If you have non-PDF files that need to be included (e.g., Excel spreadsheets or videos), you will need to place the files in a "MISC FILES" or "STATISTICAL DATA" folder. If you need any help with creating your FDA eCopy, please contact us. There is no additional charge for < 15 minutes of our assistance. If you need urgent help to meet a deadline, please text Rob Packard @ +1.802.258.1881.
If you need more help, our hourly consulting rate is provided on the Standard Pricing Sheet. We can review your submission for potential corrections or improvements needed. We can complete an RTA checklist for you to ensure that there are no obvious missing elements that would result in your submission being rejected during the RTA screening, we can help you convert files to PDF documents, and we can help you address any deficiencies already identified by the FDA before re-submission.
Additional Resources for 510k submissions
If you would like additional training on 510k submissions or you would like to access Medical Device Academy's templates, you can purchase all of our templates and 510k webinars on our 510k course webpage.
About Your Instructor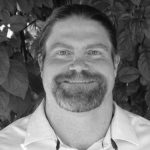 Rob Packard is a regulatory consultant with 25+ years of experience in the medical device, pharmaceutical, and biotechnology industries. He is a graduate of UConn in Chemical Engineering. Rob was a senior manager at several medical device companies—including the President/CEO of a laparoscopic imaging company. His Quality Management System expertise covers all aspects of developing, training, implementing, and maintaining ISO 13485 and ISO 14971 certifications. From 2009 to 2012, he was a lead auditor and instructor for one of the largest Notified Bodies. Rob's specialty is regulatory submissions for high-risk medical devices, such as implants and drug/device combination products for CE marking applications, Canadian medical device applications, and 510(k) submissions. The most favorite part of his job is training others. He can be reached via phone at 802.281.4381 or by email. You can also follow him on Google+, LinkedIn, or Twitter.