This 510k project management webinar shares some of Medical Device Academy's lessons learned, such as firmware is software too.
What's new in the 510k project management webinar?
This webinar was updated multiple times over the years, but the webinar was last updated on May 30, 2022. The 510(k) requirements have also changed since we hired our first full-time employee (i.e. Mary Vater) in 2017.  Working as a team of 510(k) consultants on submissions has taught us a lot about project management too.
If you are planning to submit a 510(k), it is critical that you don't skip the planning items we discuss at the beginning of this video. If you subscribe to our email list for this 510k project management video, we will also provide you with a copy of our design and risk management plan template (TMP-021) and our 510(k) Table of Contents planning tool. You will also receive access to the native slide deck.
Is it worth watching the previous version of this 510k project management webinar?
Yes, we purposely focused on the design planning aspects of 510k project management for this updated version. There is a lot of different material included in the previous version. At the end of the YouTube video, you will find a link to the older version of this webinar. Great lessons are usually learned the hard way–by making mistakes. However, sometimes you can investigate the mistakes of others and avoid these painful mistakes. You can also learn by analyzing trends in the DA database for 510k issuance. This webinar covers the following valuable lessons:
check recognized standards again,

converting special to a traditional,

abbreviated 510k timelines,

requesting a 510k statement early,

inadequate classification search,

using too many planning tools,

firmware is software too,

believing vendor promises,

failure to review test reports,

last-minute edits to your FDA

eCopy

, and

RTA response letters.
Additional Resources for 510k submissions
If you would like additional training on 510k project management or preparing a 510k submission you can purchase all of our templates and 510k webinars on our 510k course webpage.
About the Author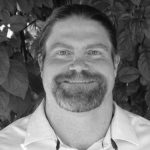 Robert Packard is a regulatory consultant with 25+ years of experience in the medical device, pharmaceutical, and biotechnology industries. He is a graduate of UConn in Chemical Engineering. Robert was a senior manager at several medical device companies—including the President/CEO of a laparoscopic imaging comp