This unannounced audit training webinar will provide proven tips and advice to help prepare your company for your next notified body audit.
What will the unannounced audit training webinar cover?
If you are CE Marking your product for the first time, you may be surprised to learn that Notified Bodies are required to conduct unannounced audits of manufacturers and contract manufacturers. Therefore, you may want to use this unannounced audit training webinar as a tool for preparing your company and your suppliers for their first unannounced audit. In addition, you may want to consider sharing a link to this webpage if one of your suppliers is surprised that this is a requirement for contract manufacturers. Below is a list of what is covered in this webinar:
What is an unannounced audit?

What is the frequency?

Focus on unannounced audits

Who will perform audits?

Processes to be sampled

Items needed for preparation

Definitions and much more!
If you are interested in learning more about unannounced audits by Notified Bodies, please click on the link below to purchase the webinar.
Notified Body Unannounced Audit: A Roadmap for Successful Preparation
In this webinar, you will learn about unannounced audits conducted by Notified Bodies and the frequency of unannounced audits. You will learn what Notified Body auditors are trained to focus on during unannounced audits and which processes will be sampled.
Price: $64.50
What else will you need in preparation for unannounced audits?
In addition to training to prepare your company and your suppliers for unannounced audits, you will also need to have a completed supplier quality agreement that authorizes your Notified Body to conduct unannounced audits of your suppliers. If you don't already have a supplier quality agreement with your suppliers, you might want to consider purchasing our Supplier Quality Management Procedure (SYS-011).

Who will be audited during unannounced audits?
"In 2014, the primary targets for unannounced audits will be manufacturers of high-risk, Class III devices. The primary targets for unannounced audits are unlikely contract manufacturers, because Notified Bodies may not have access to all the technical documentation while they are auditing a contract manufacturer. I expect each of the Notified Bodies to plan at least one unannounced audit of a contract manufacturer for a Class III device that is outsourced, but I don't expect this to be the focus of unannounced auditing activities in 2014."
-Notified Body Unannounced Audits Have Begun
About the Instructor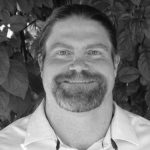 Robert Packard is a regulatory consultant with 25+ years of experience in the medical device, pharmaceutical, and biotechnology industries. He is a graduate of UConn in Chemical Engineering. Robert was a senior manager at several medical device companies—including the President/CEO of a laparoscopic imaging company. His Quality Management System expertise covers all aspects of developing, training, implementing, and maintaining ISO 13485 and ISO 14971 certifications. From 2009 to 2012, he was a lead auditor and instructor for one of the largest Notified Bodies. Robert's specialty is regulatory submissions for high-risk medical devices, such as implants and drug/device combination products for CE marking applications, Canadian medical device applications, and 510(k) submissions. The most favorite part of his job is training others. He can be reached via phone at 802.258.1881 or by email. You can also follow him on Google+, LinkedIn, or Twitter.