This webinar explains the step-by-step process for conducting predicate selection as part of your 510k submission preparation.
What is included in the 510(k) predicate selection webinar?
Today, Rob Packard recorded an updated version of the 2015 webinar about predicate selection. This is one of the 35 webinars that comprise our 510(k) Course that is available as a bundle for sale. This webinar recording was 1 hour and 1 minute in duration. There were 22 slides presented, but Rob also demonstrated how to use the following FDA databases:
A new software tool was demonstrated as another method of searching for potential predicate devices instead of relying only upon the FDA database. That software tool is licensed from Basil Systems, and the ability of the software to automatically create a "predicate tree" and provide quick access to all of the potential 510(k) summaries within a product classification is impressive. We covered strategic considerations when selecting a predicate device for your 510(k) submission. We demonstrated how to enter your predicate selection into the new FDA eSTAR templates, and we identified all of the locations in a 510(k) submission where your chosen predicate is referenced. If you are unable to identify a suitable predicate selection for your 510(k) submission, then you have five options. These five options were also the subject of a blog posting written in 2015.
At the conclusion of this webinar, Rob announced the next webinar planned for updating to the FDA eSTAR templates, and he shows you where you can cast your vote for the next webinar to update (click on the link for our poll).
What is a predicate device?
The premise behind the FDA 510k regulation is that your new device is substantially equivalent to another device (i.e., a predicate device) that is already on the market. Therefore, you only need to submit a premarket notification to the FDA instead of a premarket approval (PMA) submission. Most 510k submissions reference a similar device manufactured by a competitor, and as long as your device is similar to the predicate device, the matter of predicate selection is given little additional thought. There may only be one predicate device to choose from, or there may be hundreds of potential predicate devices.
510(k) Predicate Selection Webinar – $64.50
510(k) Predicate Selection Webinar
This webinar is part of our 510(k) course bundle. The webinar is 1 hour and 1 minute in duration. The native slide deck with 22 slides is included. You can download the recording from Dropbox and watch it as many times as you like.
The price of this webinar was decreased from $129 to $64.50. As we update each of the 21 paid webinars in the 510k course bundle, we will update the pricing of each webinar to a price of $64.50 for consistency. If you purchased one or more of these webinars already, we will issue a credit for previous purchases toward the 510k course. Please contact Rob Packard by email with a list of your previous purchases in the bundled course.
About Your Instructor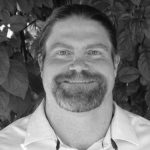 Rob Packard is a regulatory consultant with 25+ years experience in the medical device, pharmaceutical and biotechnology industries. He is a graduate of UConn in Chemical Engineering. Rob was a senior manager at several medical device companies—including President/CEO of a laparoscopic imaging company. His Quality Management System expertise covers all aspects of developing, training, implementing, and maintaining ISO 13485 and ISO 14971 certification. From 2009-2012, he was a lead auditor and instructor for one of the largest Notified Bodies. Rob's specialty is regulatory submissions for high-risk medical devices, such as implants and drug/device combination products for CE marking applications, Canadian medical device applications and 510(k) submissions. The most favorite part of his job is training others. He can be reached via phone 802.258.1881 or email. You can also follow him on Google+, LinkedIn or Twitter.