On February 9, 2023, we are hosting a postmarket surveillance webinar on the EU requirements and USA requirements [Registration Form @ Bottom of Page].
The biggest change in the European CE Marking process is an increased emphasis on postmarket surveillance. When audits were conducted by joint inspection teams from the Competent Authorities in Europe, the auditors discovered that very few of the devices with PMCF Plans were completing those PMCF plans. The most common reason was that they were unable to gather enough data due to an insufficient number of respondents. In some cases, the Notified Bodies were forced to suspend CE Certificates for those devices. The EU regulations now contain a requirement in Annex III for Postmarket Surveillance Technical Documentation. Every company with a CE Marked device suddenly had to update their Technical File procedure and Postmarket Surveillance procedure. Everyone was also overwhelmed by the work required to conduct postmarket surveillance and postmarket clinical follow-up (PMCF).
What automated tools are available to help conduct postmarket surveillance?
In an effort to reduce the labor required for postmarket surveillance, software companies have created new products that automatically download adverse event and incident reporting data from various websites (e.g., MAUDE). The best software services allow you to create a customized dataset for each product family you sell. Then you can save the dataset and repeat the search for PMS data without recreating the search parameters. This ensures that the search method is identical each time and that the labor required to create the search parameters is only required the first time. In our live postmarket surveillance webinars on February 9th, we will demonstrate (i.e., Basil Systems) how to create these customized datasets and use them to create quarterly PMS reports semi-automatically. We will show you how to document your search parameters in your postmarket surveillance plan. We will also show you how to supplement the database searches with your own postmarket clinical follow questions.
What are the differences between European and USA postmarket surveillance requirements?
On January 5, 2023, Rob Packard was a guest on the Easy Medical Device Podcast hosted by Monir El Azzouzi (the video version is not yet published on YouTube Channel). The topic of discussion was "Postmarket Surveillance for the US Market." This was an intriguing topic because the FDA requirements are very different from Europe and the rest of the world–especially for Class II devices that require 510(k) clearance. Therefore, as a follow-up webinar, we will discuss the US FDA requirements for PMS in our afternoon webinar on February 9th. We will discuss the EU requirements for PMS in our morning webinar.
When will the live postmarket surveillance webinar be hosted?
On February 9th, we are hosting a postmarket surveillance webinar in the morning (8:00 am EST) for the EU requirements. In the afternoon (4:00 pm EST), we are hosting a second webinar explaining the PMS requirements for the USA. If you register below, you will receive links to both webinars for live participation. We will also be posting the recording of the live webinars on our YouTube channel the following week.
VIEW OUR PROCEDURES – CLICK HERE OR IMAGE BELOW:
About Your Instructor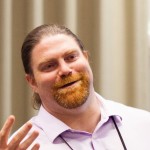 Rob Packard is a regulatory consultant with ~25 years of experience in the medical device, pharmaceutical, and biotechnology industries. He is a graduate of UConn in Chemical Engineering. Rob was a senior manager at several medical device companies—including the President/CEO of a laparoscopic imaging company. His Quality Management System expertise covers all aspects of developing, training, implementing, and maintaining ISO 13485 and ISO 14971 certifications. From 2009-2012, he was a lead auditor and instructor for one of the largest Notified Bodies. Rob's specialty is regulatory submissions for high-risk medical devices, such as implants and drug/device combination products for CE marking applications, Canadian medical device applications, and 510(k) submissions. The most favorite part of his job is training others. He can be reached via phone at +1.802.281.4381 or by email. You can also follow him on LinkedIn or Twitter.