Andaman7 was the guest presenter of this webinar on PMCF mobile app use for clinical data collection required for medical device CE Marking.
Description of the PMCF Mobile App Webinar
The Andaman7 webinar was hosted live by Rob Packard on Thursday, February 27, 2020 with two different live webinar times to accommodate our clients from Europe and the USA. Both sessions were recorded and links for downloading the recordings are available if you complete the form below. David Levesque was the guest speaker from Andaman7. He explained how Andaman7 works, and how it can be used to gather patient-reported outcomes for the purpose of PMCF studies. If you complete the registration form below, you will receive a link to the recording and a copy of the slide deck. Registration is free if you enter a question into the form. Andaman7 will also receive your question by email. If you want Andaman7 to contact you directly, please check the appropriate box.
Why no company should provide a justification for no PMCF
Regulation (EU) 2017/745, Annex II(6.2d) states that your CE technical documentation shall include, "the PMCF plan and PMCF evaluation report referred to in Part B of Annex XIV or a justification why a PMCF is not applicable." Despite this statement, you must still provide a PMCF plan as part of your technical documentation. You also are required to gather clinical data on your own device or an equivalent device. Demonstrating "equivalence" is extremely difficult under the new EU regulations. Therefore, if a clinical study was not conducted for your device, and your device is already CE Marked, a PMCF study is the only way for you to collect clinical data. For Class IIb implants and Class III devices, clinical investigations are required, and Notified Bodies are expecting a PMCF study to be conducted for all high-risk products that are currently CE Marked.
How to conduct a PMCF study
The following steps are needed to conduct a PMCF study:
Identify residual risks associated with your device

Create a PMCF protocol to gather data for each residual risk

Identify a principal investigator(s) and clinical site(s) for your PMCF study

Validate methods for collecting PMCF data in accordance with your protocol via: paper case record forms, electronic data capture software, or eSource.

Statistical analysis of PMCF data and generation of a PMCF report
Using PMCF Mobile App for collecting PMCF data
Andaman7 is a software app designed to collect patient-reported outcomes (PRO). The company converts your protocol into a form for data collection by their mobile app. Clinicians and patients can download the app and enter data into the mobile app, but the software enables patients to own the data and take it with them. Andaman7 is ideally suited for gathering PMCF data, because it provides a mechanism for encouraging patient follow-up and collecting PMCF data–even when patients move or transfer to a new physician. The app also provides a vehicle to efficiently communicate advisory notices to users, and you can collect data more efficiently for complaints and adverse events.
Other resources for PMCF
If you are interested in contacting Andaman7 directly, please try their contact us webpage. If you need additional help with CE Marking requirements, please review our 8-part webinar series on the new medical device European regulations and our Post-Market Surveillance Procedure (SYS-019).
About Your Instructor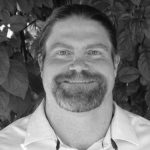 Rob Packard is a regulatory consultant with 25+ years experience in the medical device, pharmaceutical and biotechnology industries. He is a graduate of UConn in Chemical Engineering. Robert was a senior manager at several medical device companies—including President/CEO of a laparoscopic imaging company. His Quality Management System expertise covers all aspects of developing, training, implementing, and maintaining ISO 13485 and ISO 14971 certification. From 2009-2012, he was a lead auditor and instructor for one of the largest Notified Bodies. Robert's specialty is regulatory submissions for high-risk medical devices, such as implants and drug/device combination products for CE marking applications, Canadian medical device applications and 510(k) submissions. The most favorite part of his job is training others. He can be reached via phone 802.281.4381 or email. You can also follow him on Google+, LinkedIn or Twitter.