Section 12 is one of the most critical sections of your 510k submission. The FDA recently released a new guidance document to explain how substantial equivalence to a predicate device is determined. This webinar reviews that guidance document in detail.
Our speaker explains what reviewers are looking for with regard to the intended use of your device. You will also learn how to compare each of the technological characteristics of your subject device with the predicate.
The presentation includes examples that will help you identify the best possible predicate. The examples illustrate the difference between intended use and indications for use. You will learn how to organize Section 12 of your submission so that the FDA reviewer is able to quickly verify substantial equivalence to the predicate you select. You will also learn how to properly use multiple predicates.
Join us for this webinar and you will learn the following critical information:
How to use the new FDA guidance and flow chart for determining substantial equivalence.

What is a split predicate and why it is not allowed?

Examples of devices with multiple predicates used correctly.

How and what to present for substantial equivalence in Section 12 of your submission.
RECORDED LIVE
Who should watch?
Regulatory Affairs

Product Development / R&D
Please Note: Purchase of the webinar includes the Native PowerPoint slide deck and the recording of the webinar. You will have the ability to share this content with anyone in your company—as many times as they wish.
Additional Resources for 510k submissions
If you would like additional training on 510k submissions or you would like to access Medical Device Academy's templates, you can purchase all of our templates and 510k webinars on our 510k course webpage.
About the Author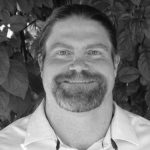 Rob Packard is a regulatory consultant with 25+ years of experience in the medical device, pharmaceutical, and biotechnology industries. He is a graduate of UConn in Chemical Engineering. Robert was a senior manager at several medical device companies—including the President/CEO of a laparoscopic imaging company. His Quality Management System expertise covers all aspects of developing, training, implementing, and maintaining ISO 13485 and ISO 14971 certification. From 2009-2012, he was a lead auditor and instructor for one of the largest Notified Bodies. Robert's specialty is regulatory submissions for high-risk medical devices, such as implants and drug/device combination products for CE marking applications, Canadian medical device applications, and 510(k) submissions. The most favorite part of his job is training others. He can be reached via phone 802.258.1881 or email. You can also follow him on Google+, LinkedIn or Twitter.