The "Plague Doctor's Scary Guide to Remarkable Remote Quality Audits" by Matthew C. Walker and Robert V. Packard is now available for pre-order from Amazon ($5 pre-order discount until August 28, 2020).
Book Description for "

Plague Doctor's Scary Guide to Remarkable Remote Quality Audits"
Remote quality audits can be remarkable. Remote audits don't have to be an 8-hour Zoom meeting marathon that causes deep vein thrombosis. You don't need a box of adult diapers either. We can teach you a better way. Unfortunately, today on-site quality audits have become scary adventures into a plague-infested world. Most people describe auditing as more boring than Ferris Bueller's homeroom teacher. Your top management deeply disdains to participate in quality audits, and most CEOs cannot be bothered to show up for an opening meeting unless an FDA inspector is present. Today we are faced with a global viral pandemic that has transformed on-site auditing from a necessary evil to a positively scary and potentially dangerous job.
Ok, maybe I'm just dramatic. Perhaps it is not so "scary" to hop on a plane to conduct an on-site audit. After all, how many people die in conference rooms, excluding death from boredom? Maybe you always wanted to perform quality audits remotely to eliminate the cost of travel expenses. Remote audits are especially attractive for supplier audits on the other side of the world, after all, who looks forward to a 14-hour direct flight from JFK to Seoul. The biggest challenge in changing your audit process from an on-site audit to a remote audit is that you need to convince top management, your certification body, and the next FDA inspector that remote quality audits are just as effective as an on-site audit.
Quality audits can be a remarkable value-added activity. Still, I don't think you will learn how by reading the mighty 645-page tome on value-added auditing that was written by another indie author published on Amazon. You need to stop using the element approach and learn to conduct audits using the process approach instead. You also need to make better use of the subject-matter experts in your company. They can help you audit a specific process if you teach them how, but they are not joining you on that 14-hour flight. You need to start using remote auditing techniques to get engineers involved in the auditing of areas they know better than you do.
It might not be possible to convince a design engineer to learn to be a lead auditor, but you can teach them to be capable audit team members for 90-minutes. Your design engineer can be an audit team member from the safety of their home at 8 pm on a Tuesday when it's 9 am in Seoul on Wednesday morning. Let us teach you and the other engineers in your company how to conduct effective remote quality audits, and we will keep you safe.
I know you will say there is just one problem. How will you convince your boss? Well, you could mention the thousands of dollars you will save on travel costs. You could suggest using those 28 hours of flight time to do something more important than trying to sleep on the "Redeye" Korean Air flight. You could also say that it will be infinitely easier to coordinate five 90-minute Zoom meetings with your supplier than scheduling one full-day audit in Korea.
Covid-19 has changed the world as we know it. Your approach to auditing must change with it, or people will die. Buy the book now, because I guarantee changing your audit approach will save you money, changing will improve the quality of your audits, and changing might save the life of someone on your audit team.
Matthew Walker is the creative genius behind the "Plague Doctor's Scary Guide to Remarkable Remote Auditing." Matthew and Rob Packard just finished creating a new lead auditor course for a significant US non-profit training organization. Matthew's job is to help clients implement new quality systems for ISO 13485 certification. He is the gap analysis guru for the consulting firm, and he is continuously updating quality system procedures. Matthew is a gifted writer. His delightful sarcasm and satire will entertain you while you read about the most boring topic on planet earth.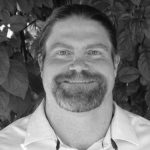 Rob Packard was the instructor in 12 different lead auditor courses for more than 100+ lead auditors in total. He was a certified lead auditor for CE Marking, CMDCAS, ISO 13485, and ISO 14971. He was director of quality, and the audit program manager, for four different medical device companies. Rob now owns and operates a successful regulatory and quality system consulting firm with six full-time employees, and 100% of the employees work remotely.
Other Information
Our first book was "How to Prepare Your 510(k) in 100 Days." The book was only made available to attendees of our 510(k) courses in Amsterdam and Las Vegas. We also made a PDF version available to people that purchased our 510(k) templates and 510(k) webinar series.
This new book, the "Plague Doctor's Scary Guide to Remarkable Remote Auditing," was the idea of Matthew Walker and is being co-authored by Matthew Walker and Rob Packard. The target length is 25,000 words, but we are likely to exceed that. The content will be organized in the order of the ISO 19011:2018 standard.
Sean Gardner is the artist that is creating the book cover design for the Plague Doctor's Scary Guide. He specializes in dark, scary images with swirls of magic. The above picture is a draft for the cover art (tell us what you think). He is a talented caricaturist and tattoo artist that works at Helheim Gallery in Salem, MA.
We are also kicking off the project with a blog series specific to remote auditing techniques:
Audit team communications – May 19

Remote audit duration less than 90 minutes – June 30

Remote auditing work instruction – July 14

Planning partial remote audits – July 21

Remote audit invitations – 4 things to remember – August 4

Training new audit team members and lead auditors – August 11
Five (5) new webinars planned on related topics: